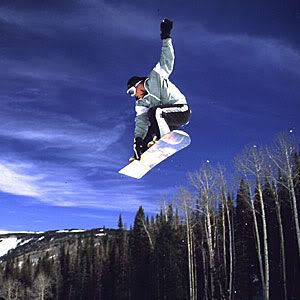 So this weekend's past events made me realize I need to find some better middle ground. I have really restricted myself fun-wise and so I gave in and went the extreme opposite of going to a party. Going to a party itself
is not bad
, but after some time there, there were definitely temptations of the mind and body happenin'. Thus I know it will not be right for me to return, not only will I allow myself to be weakened, but the guys (sorry guys) around me think I want them to make advances due to the atmosphere.
However, going gave me a
rush
. Some parts of it gave me flashbacks of my life before I became a Christian, where that rush of fun happened often (not everything was sinful either). That slight feeling of danger, of living life to its fullest...those are memories and experiences that can never be replaced. I still have them to this day after years of being shoved away in a closet. But my dilemma is how to unleash that excitement and sense of adventure, without crossing moral boundaries.
I want to live each day to its fullest...how can I inject some "fun juice" into my life? I guess I am so worried about this because (well for one, I was berated for not loosening up at the party and extensive thought made me wonder if I really am just dull...) when I was asked recently "what do you do for you? for fun?" All I could think of was that I like to draw...read maybe...crochet?...but that really isn't who I am and who I have been before. I feel like I am closing myself off from my true self by trying to conform to how I
think
I should act and compose myself. But then again, does God want me to conform this way? Am I supposed to abandon the past completely and forget about the person I once was? Sometimes I think maybe the reason I get so down so fast is that I am living in a body...or a way...that is not my own and by not being true to myself and what/who I am and love, I'm slowly losing my
passion and love
for life itself. I'm just going through the motions.
So I guess, to what extent should I cut myself off from the world? I don't want to keep going down this road...with no sense of true happiness and excitement and then look back on my youth and wish I had used it differently. I don't want to be a predictable person or marry a predictable man and live in a perfect little predictable town. I want
everyday
to be new and exciting...to be an adventure truly worth living.