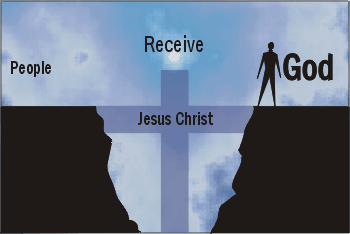 I am friends with a boy from my old high school on facebook, we never knew each other when we were in high school, but we are about the only two who left it with a Christ centered goal for our lives. We chatted over our winter breaks and on a parting note, he mentioned how he wished Protestants (as he is one) and Catholics (me, even though I'm sure any Catholic would be appalled to have to acknowledge me as a believer!) could unite to spread the Gospel rather than bicker over stupid, and truly minor, discrepancies. He slid in a little "I don't know if this is true, but I heard Catholics need confession to be saved..." I laughed a little, obviously thinking otherwise...but then I
had
to check. I felt a little stupid not knowing 100% what the Church teaches about salvation. I know I am in the process of learning, but that is a basic! So I did a google search and the first 4 sites I clicked on gave me source after source of Catholic doctrine. None of them really mentioned faith or works being a means of salvation,
but membership
!!!!
This site
(*Click me*)
had the "entire" listing of sources I gathered from the others more or less. After I read it, my heart just
broke
. This one especially:
Pope Eugene IV
, (1388-1447) Cantate Domino
"It [the Church] firmly believes, professes, and proclaims that those not living within the Catholic Church, not only pagans, but also Jews and heretics and schismatics cannot become participants in eternal life, but will depart 'into everlasting fire which was prepared for the devil and his angels' [Matt. 25:41], unless before the end of life the same have been added to the flock; and that the unity of the ecclesiastical body is so strong that only to those remaining in it are the sacraments of the Church of benefit for salvation, and do fastings, almsgiving, and other functions of piety and exercises of Christian service produce eternal reward, and that no one, whatever almsgiving he has practiced, even if he has shed blood for the name of Christ, can be saved, unless he has remained in the bosom and unity of the Catholic Church."

But then farther down the website, it quotes from post Vatican II documents and the Catechism about how pagans and atheists can be saved...what is going on!?

When it comes to religion, I want to know what I am "Confirming". If I belong to a church, I want to say I can positively agree with it's tenets, though I know some people say it's ok to disagree on certain aspects, I agree. I agree when it comes to minor things like modesty, or confession, or music, etc. But

not

when it comes to salvation matters and other beliefs that hold a lot of weight. I love the Catholic Church as it has been my home since birth, she created our Bible and has passed down the faith for 2,000 years. That's incredible, however, I just don't know how to reconcile decrees and beliefs that are so contradictory and ridiculous.

A Christian who professes his/her faith in Jesus and believes His sacrifice liberates us from our sins, is saved. Period. in my book. What do you think? For the Catholics out there, have you read these sources before? Thoughts?

Peace & Blessings!